Concept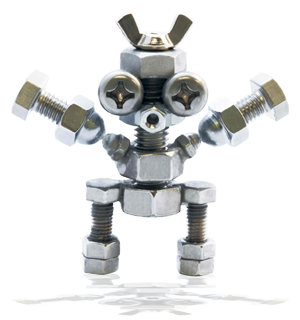 MIKASA POWER is supported by "people"
Just one screw creates a myriad of opportunities.
Screws are the foundation for large buildings and machines and continue to bring about new possibilities. Fasteners are now widely used in many industries, and come in various sizes and materials, constantly adapting as environmental concerns grow.
MIKASA started in 1946 as a trading company specializing in fasteners, focusing on meeting our customers' every need in this changing environment. Ever since, we have built our business around fasteners while constantly valuing the relationships with the 'people' we serve.
Each and every one of our employees strives to meet each customer's unique needs in a timely fashion, working closely with our suppliers to stay ahead.
With just one screw… MIKASA POWER will continue to create value in this fast changing environment. We will strive to provide innovative solutions using fasteners in the future.