Scheme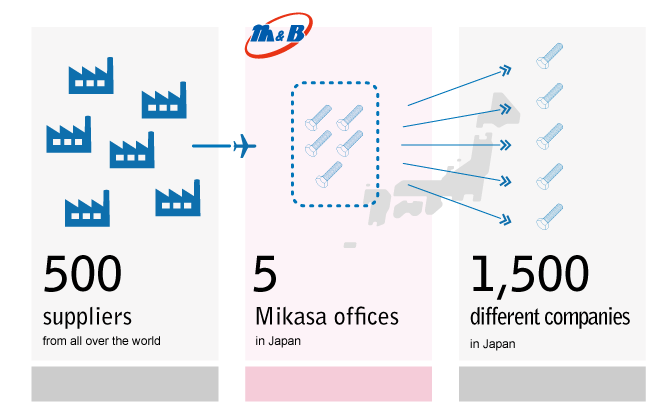 Power to connect!
So we can deliver products efficiently to customers of various industries, MIKASA's HQ in Osaka is connected via extensive network with its regional centers in Tokyo, Nagoya, Hiroshima and Fukuoka.
We are also building an E-Commerce solution using EDI and WEB to further improve efficiency.
With over 1500 domestic customers and 500 domestic and overseas suppliers, MIKASA will continue to build strong relationships.
TOTAL SYSTEM… high quality and low cost
MIKASA coordinates with manufacturers using a real-time system, tracking inventory, shipment, delivery and daily orders. Along with lowering costs by purchasing products in bulk, we also have strict quality control.
MIKASA combines low costs and high quality in one complete system.